Orbiter Projection Optics
The Orbiter Projection Optics 25° an d 35° provide unparalleled precision in very detail allowing for crisp projection of a light spot, as well as immaculate gobo projection and precise shutter cuts. The field of light is entirely even and without color aberration. The projection has no visible hot spot or drop to the edge and the depth of field is outstanding.
Orbiter Projection Optics 25° - L2.0033549
Orbiter Projection Optics 35° - L2.0033550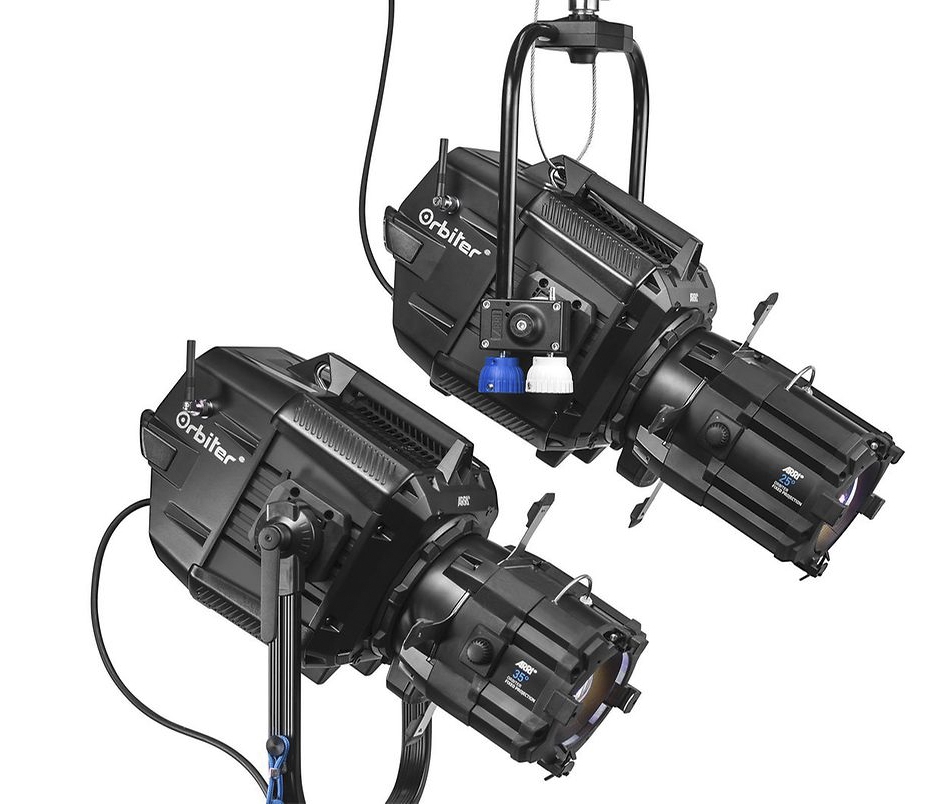 Features
- Four manually adjustable shutter blades produce a beam where the shutter blade cut
projection and the beam's edge are simultaneously in sharp focus.
- Motorized focus adjustment
- Focus control locally or remotely
- Standard B-size metal or glass gobo can be added
- Effortless mounting thanks to Orbiter's QLM system
- Can be attached to any Orbiter color version
Tech Specs
Both Projection Optics are compact in size: Orbiter Projection Optic 25° with 287 mm x 287 mm x 331 mm (11.3 in x 11.3 in x 13.1 in) and Orbiter Projection Optic 35° with 287 mm x 287 mm x 284 mm (11.3 in x 11.3 in x 11.2 in). The weight of the Projection 25° is at 5,45 kg (12 lbs) and of the Projection 35° at 4,35 kg (9,6 lbs).