Exploring yet another galaxy

The Orbiter Fresnel Lens creates a precise light spot with a soft single shadow, and it delivers true Fresnel output with a real Gaussian field of light. The light output of Orbiter with the Fresnel lens is comparable to the ARRI L-Series L10 and True Blue ST2/3 with 2000W Tungsten bulb.
Features:
- Large and fully motorized zoom range of 15-65°
- Zoom range can be controlled localy or remotely
- A status LED display shows the current zoom angle
- 4- and 8-leaf barndoors can be added
- Effortless mounting thanks to Orbiters's QLM system
- Can be attached to any Orbiter color version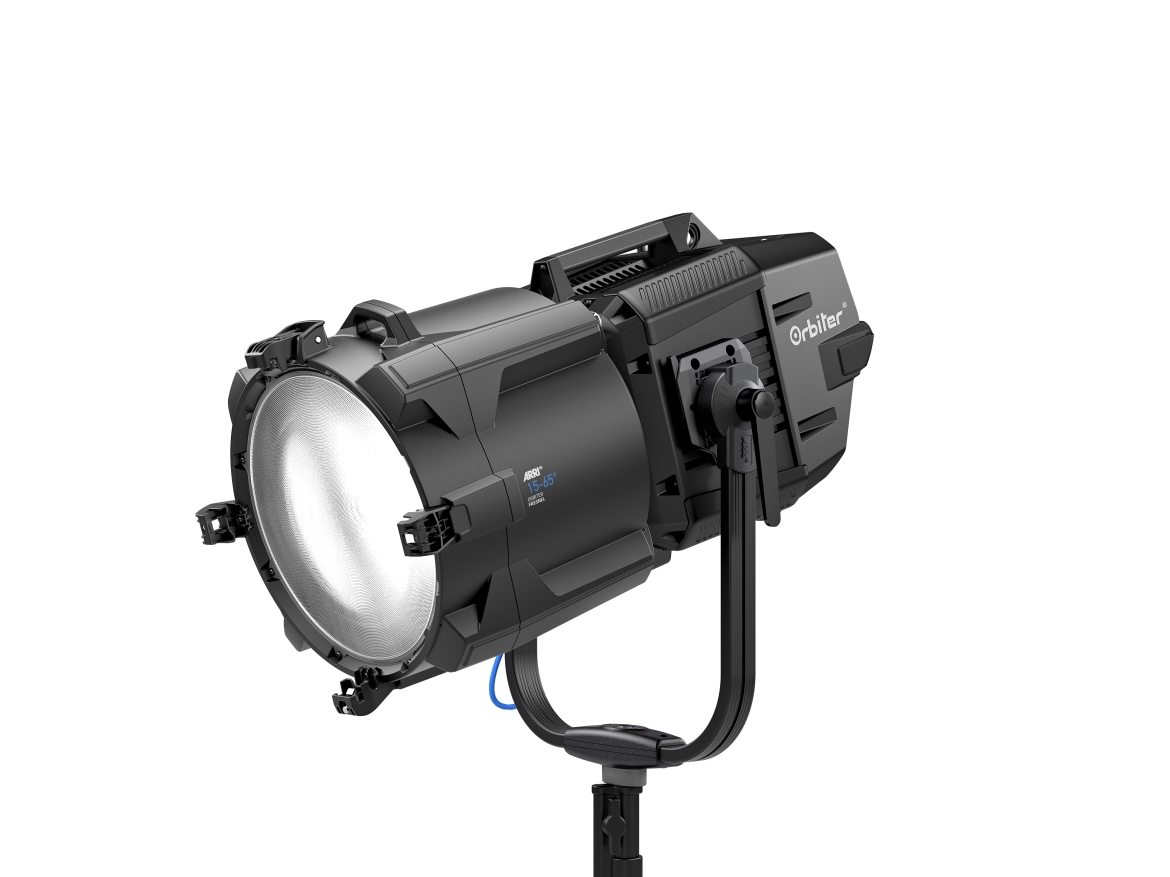 Tech Specs
The Fresnel lighting character works best with a large aperture and a wide zoom range. Despite its large aperture, the Orbiter Fresnel lens housing is compact (approx. 340 mm x 380 mm x 370 mm / 13.4 in x 15 in x 14.6 in) and lightweight (~ 4.5 kg / 9.5 lbs). Its lens diameter of 285 mm / 11.2 in equals that of the True Blue ST2/3 and T5. The large zoom range of 15 to 65° is fully motorized and can be precisely positioned while being controlled locally via Orbiter's Control Panel or remotely by DMX/RDM or IP based (ArtNet or sACN). The Orbiter Fresnel lens will be available in black.

Application possibilities
Combined with Orbiter's ARRI Spectra light engine, the high-end optical system is perfectly suited for cinematic application, broadcast studios, as well as theaters or live productions. The Orbiter Fresnel lens is a great addition to the already existing Orbiter Open Face Optics 15°, 30°, and 60°
Read more about the Orbiter Fresnel Lens here...