This is your chance to establish your legacy in the lighting community. Do you have a unique gobo design that you think designers will appreciate and project in their work? If so, then you should enter The Rosco Gobo Design Contest for a chance to have your pattern added to the Rosco Gobo Catalog!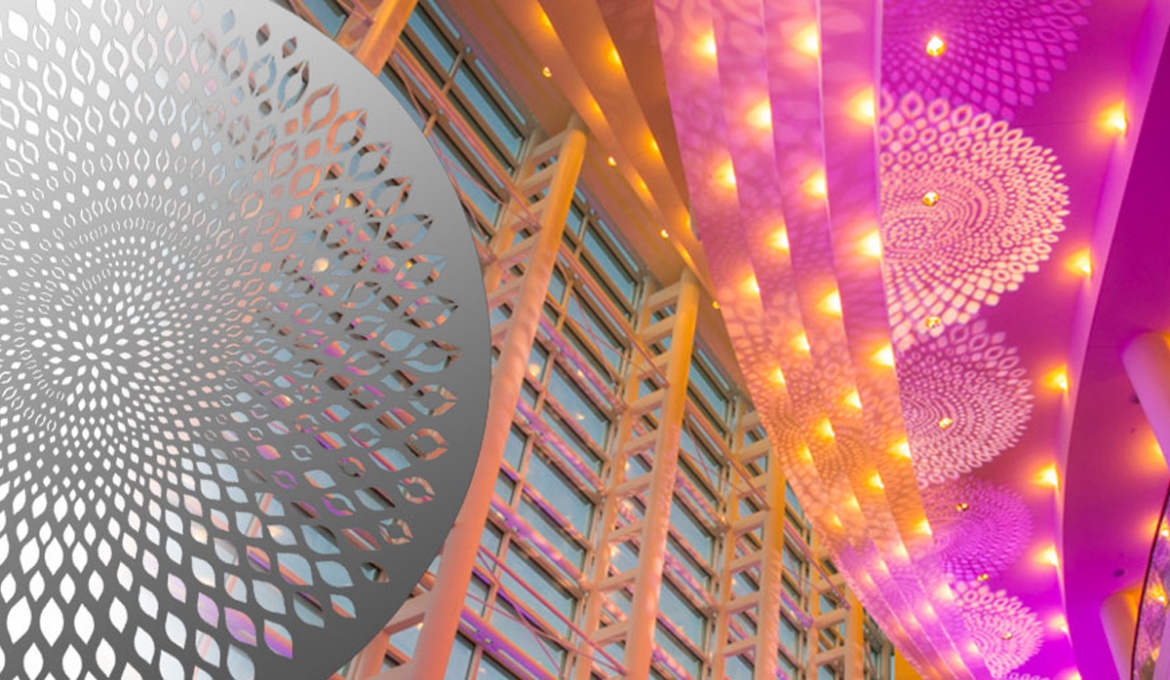 R78766 Crawford Leaf gobos – designed by Lighting Designer, Al Crawford – projected at the Adrienne
Arsht Center for the Performing Arts' annual Gala
It's a fact that many of the patterns in the Rosco gobo catalog are designs from actual lighting designers. They've already been used on stage, inside architectural installations or in live events, so you know they're going to work. As an example, look at some of the new Rosco gobos we recently added, including R78766 Crawford Leaf – designed by LD Al Crawford, or our new series of gobos from LD Tony Tucci based on his hand-cut designs from the 70's & 80's. This is your chance to do the same. Enter the contest and your gobo design may be listed next to gobos designed by world renowned lighting designers like Ken Billington, Tharon Musser, Allen Lee Hughes and Jules Fisher (to name a few).
How The Contest Works
Visit www.rosco.com/gobo-design-contest, fill out the form and upload your design(s) (maximum 3 entries/person). Make sure you include a thoughtful statement that explains why your design should be included in the Rosco Gobo Catalog, because all of the entries will be judged by a panel of accomplished lighting designers (see below). They'll be looking for the most useful patterns that they believe the lighting community will benefit from most to determine a list of finalists. Those designs may be simple steel break up patterns, show-specific gobo solutions, or dazzling glass gobo designs. If you think other designers would use your gobo design – submit it! The final designs supplied by our panel of judges will be published online and the grand prize winner will be determined by public voting.

The grand prize winner will not only receive the honor of having their design in the Rosco Gobo Catalog (which includes a royalty-bearing license) – they'll also receive a copy of their winning gobo and an Image Spot® LED gobo projector to project it with! The deadline for submitting gobo designs is August 17th, 2018, so what are you waiting for?