Seven hundred and ninety five (795) of the Robe Spikies are on the road with the incredible Bruno Mars 24K Magic world tour!
375 Spikies are built in to five upstage columns, and the other 420 are contained in 20 moving over-stage pods.
The dynamic, colourful and highly visual production design was created by Leroy Bennett of Seven Design Works, the lighting design is by Cory Fitzgerald, the lightshow is being operated and directed on the road by Whitney Hoversten … and it looks amazing! The Worldwide lighting contractor is VER.
It is a big and beautifully balanced visual collaboration between lighting and video – with live (IMAG) video director Steve Fatone cutting the camera mix, combined with eye-catching playback content produced by Empirical Studios.
Products involved
Robe Spikie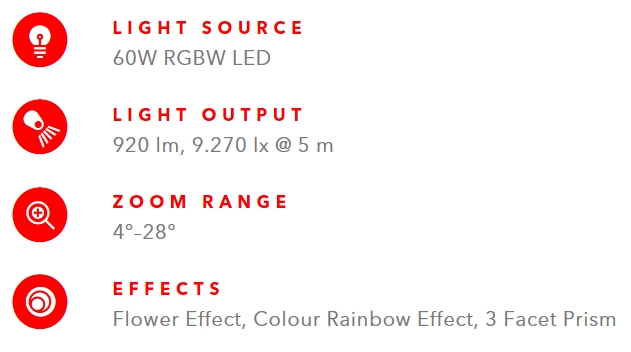 Spikie, a small, super fast LED WashBeam, which utilises a single 60W RGBW light source with a specially designed 110mm wide front lens producing a solid beam. The fixture quickly zooms from a soft wide 28° wash to a tight sharp-edged 4° beam or one of two new stunning air effects.
The new innovative Flower Effect creates sharp multicoloured spikes of light, rotating in both directions at variable speed. Additionally, a unique Beam Effect Engine transforms the output into a dynamic ray of three narrow beams, creating another new visual effect to the show. Continuous rotation of pan and tilt gives new dynamic elements across the stage. Spikie is a very compact 7.3 kg fixture, which can be hung in any position. It is supplied complete with one Omega bracket and is available in cardboard, six-way, eight-way and twelve-way cases.
Enjoy the photo's of the tour in Europe. Photo Credit: Louise Stickland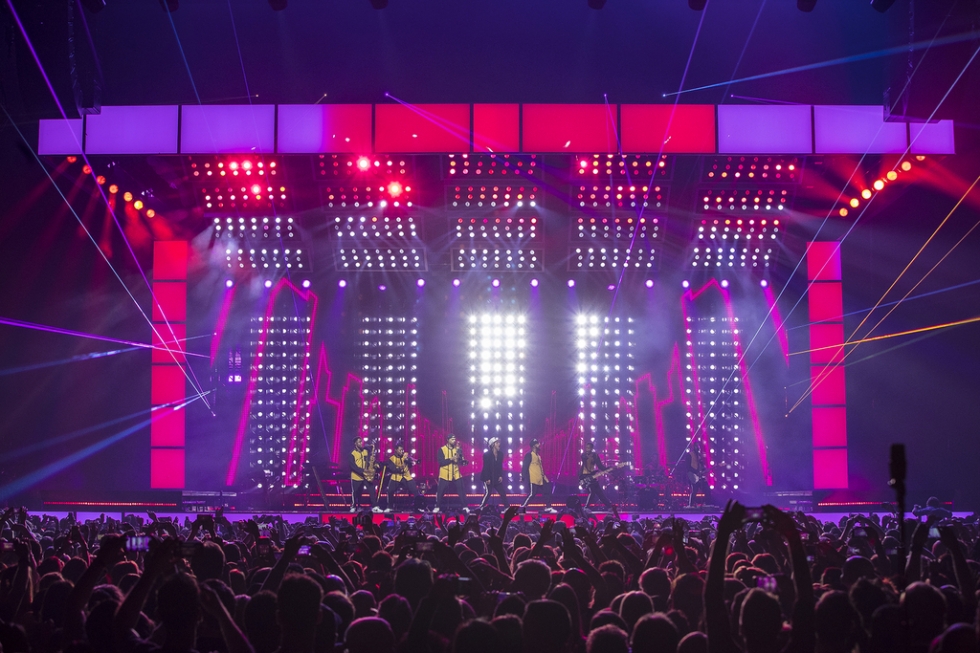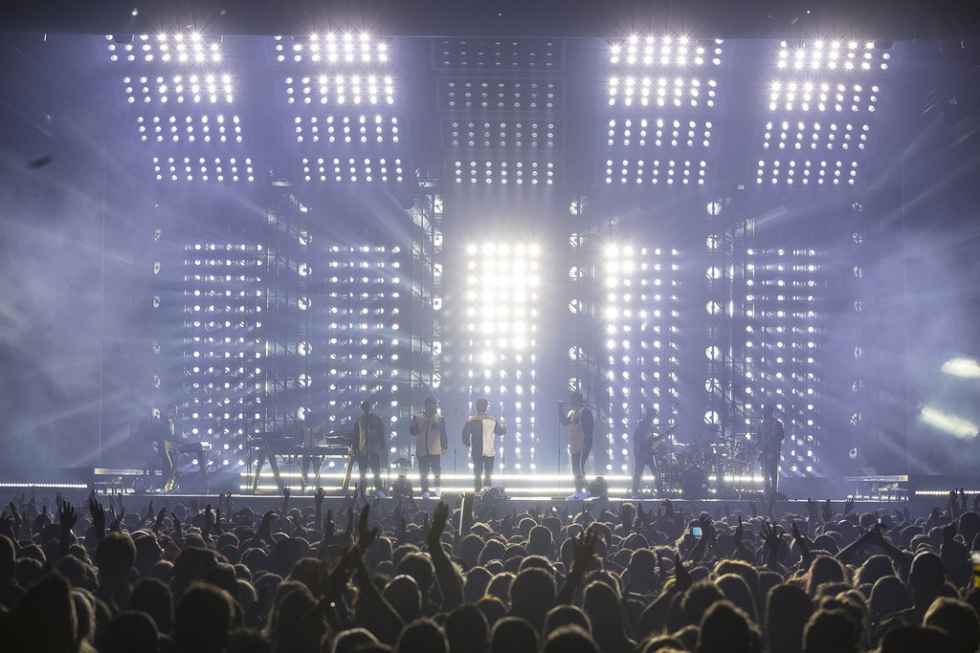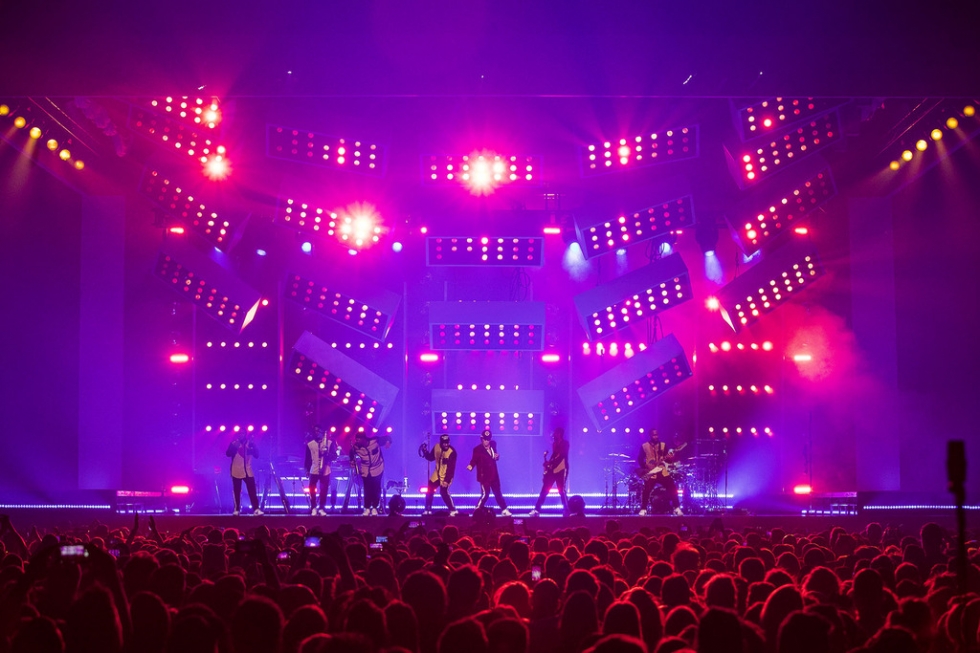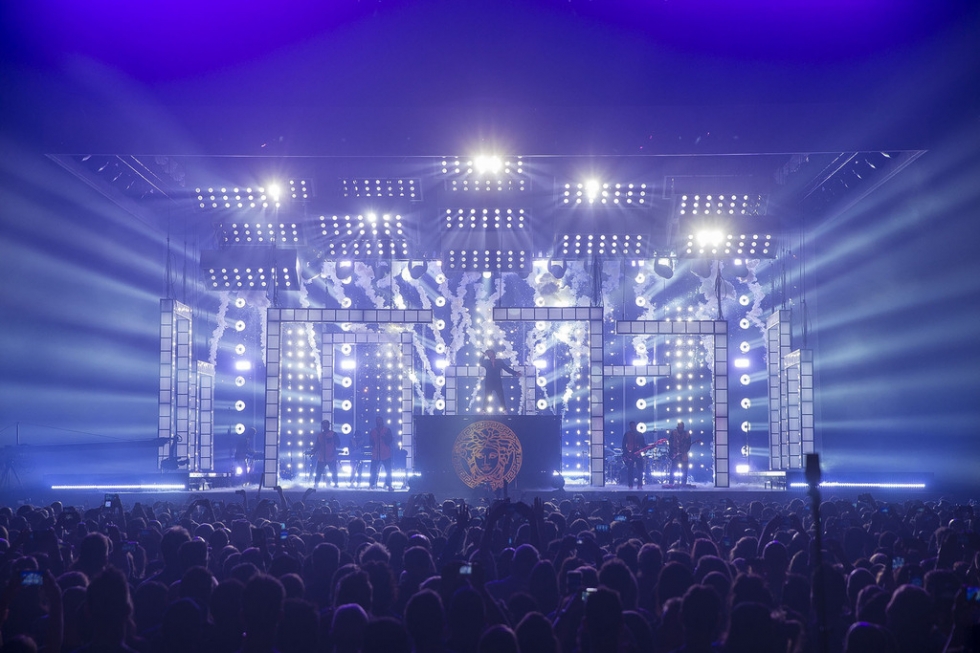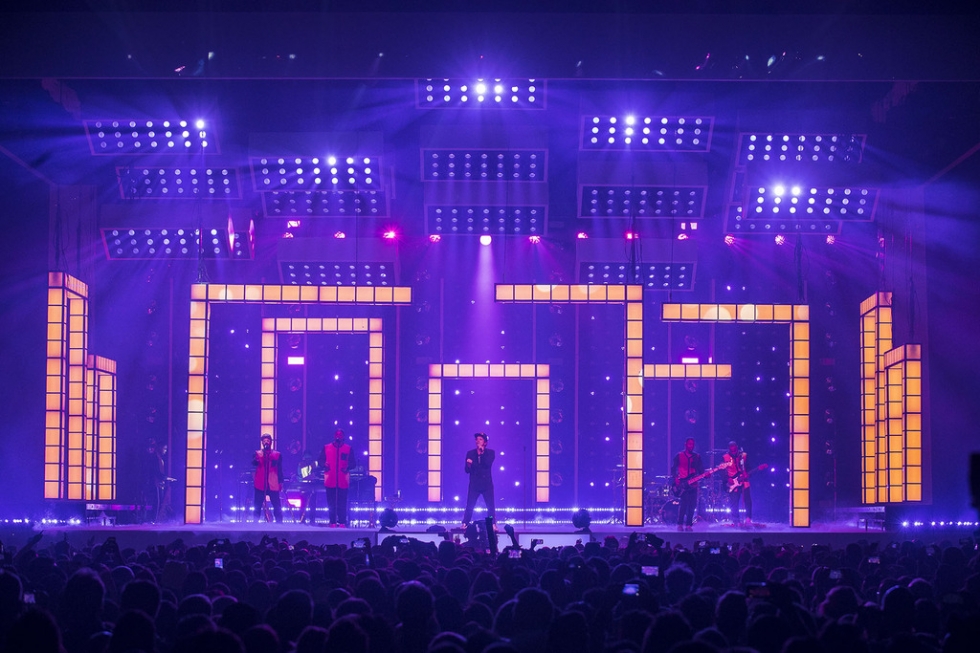 Photo Credit: Louise Stickland